Genus: Malawisuchus GOMANI, 1997
Etymology: In reference to the country of Malawi, and Greek, suchos, "crocodile": Malawi crocodile.

Species: mwaksyungutiensis GOMANI, 1997
Etymology: In reference to the area of Mwakasyunguti where the species was found in northern Malawi.

Holotype: Mal-45

Locality: Koum Basin of Cameroon, Dinosaur beds, Mwakasyunguti, Karonga District, Northern Malawi, Africa.

Horizon:

Biostratigraphy:

Age: Early Cretaceous.

Material: An almost complete skeleton and skull.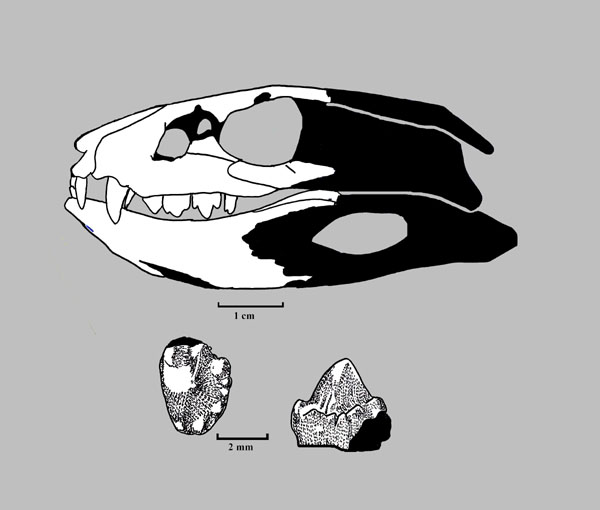 Hypodigm:
Mal-40, -56, -66, -74, -80, -82: Tooth fragments.

Mal-46, -47: Skulls and jaws.

Mal-48: Skull and partial skeleton.

Mal-49, -155: Skulls and skeletons.

Mal-50, -51, -52: Left maxillae.

Mal-68, -70, -81, -122, -163: Teeth.

Mal-177: Articulated postcranial skeleton.

Mal-178: Skull and femur.

Mal-96, -107, -179: Vertebrae.

Mal-76: Vertebra fragment.

Mal-97, -168: Femora.

Mal-99: Skull.

Note: Found in a burrow.

CLARK, JACOBS & DOWNS, 1989

CD-1-2: Nearly complete skull and dentary.

CD-1-1: Tooth.