Genus: Trilophosuchus WILLIS, 1993
Etymology: Greek, tres, "three," Greek, lophos, "crest" and Greek, souchus, "crocodile."

Species: rackhanmi WILLIS, 1993
Etymology:

Holotype: QM F16856 (formerly AR 14170)

Locality: Ringtail Site, Gag Plateau, Riversleigh Station, northwestern Queensland State, Australia.

Horizon:

Biostratigraphy:

Age: Lower Miocene Epoch, Lower Neogene Period, Upper Tertiary Subera, Middle Cenozoic Era.

Material: Posterior portion of a skull.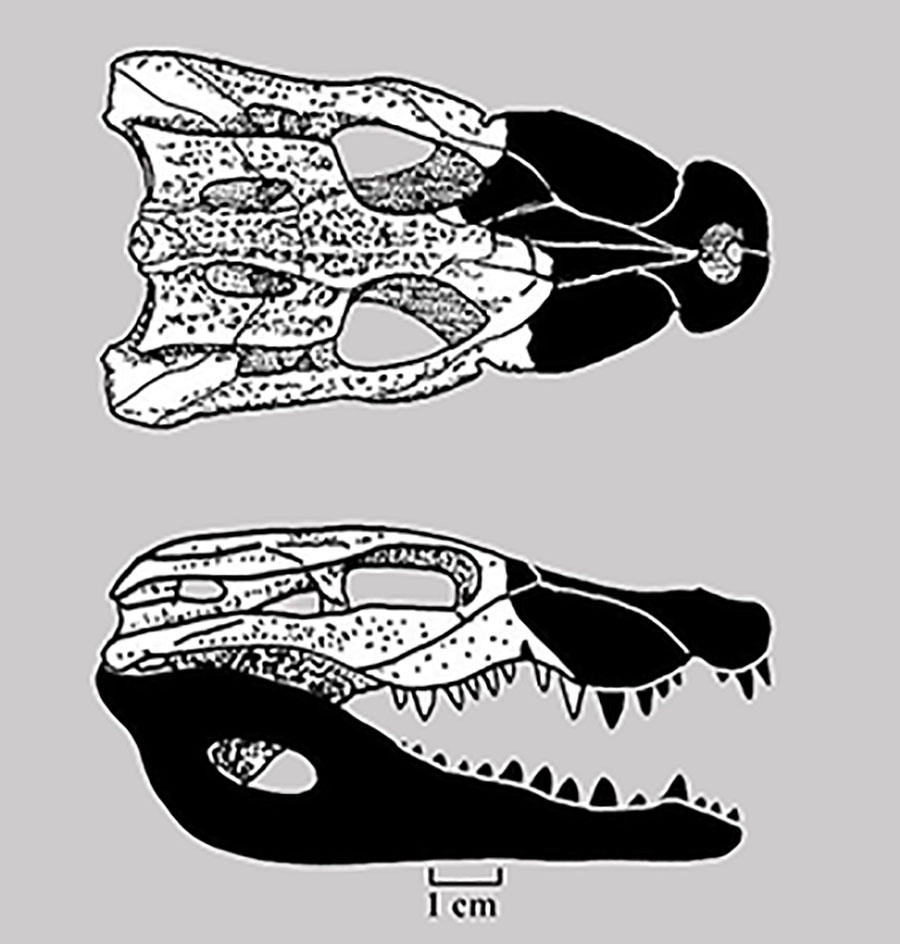 Trilophosuchus rackhanmi (after Willis, 1993).
Hypodigm:
QM F16857 (formerly AR 8532): Frontal.

QM F16858 (formerly AR 16980): Right postorbital.

QM F16859 (formerly AR 17037): Basoccipital.